WHATS IN THE STORE?
THESE ARE ONLY DESCRIPTIONS…IN ORDER TO PURCHASE, YOU MUST ENTER THE STORE VIA THE BUTTON ABOVE.
Ordering ends Friday at noon! 

THE FARMERS BOX WILL  INCLUDE S, 2 BUNChes OF BABY BOK CHOY, 1# OF SALAD MIX AND 1# OF spinach.  Best Value! 
Individual  items: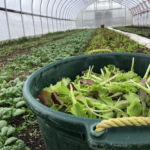 SALAD MIX: A TENDER MIX OF BABY BUTTERHEAD,  OAKLEAF, RED LEAF,

GREEN LEAF AND ROMAINE LETTUCES.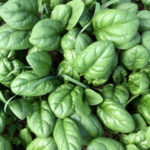 TENDER AND SWEET MEDIUM LEAF SPINACH! GREAT IN SALADS, SAUTEES OR SMOOTHIES!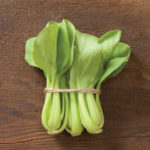 TENDER BABY BOK CHOY BUNCHES. AMAZING ON THE GRILL, IN SALADS , SAUTEES OR SMOOTHIES!