Full Shares: Salad Mix, Carrots, Romanesco Cauliflower, Zucchini, Radishes, Cucumbers, Basil, Red Cabbage.
Partial Shares: Salad mix, Carrots, Zucchini, Red Cabbage, Radishes, and Cucumber.
Hello CSA members!
What a difference a week makes! Just last newsletter I was lamenting how the summer crops seemed to be dithering, and then just a few days after that, they really kicked in. The summer squash and cucumbers are really producing right now. The corn is head high, has already hassled, and is setting ears. The tomato plants are over 6 feet tall! Because it's been such a cool summer so far, we sort of have a foot in two worlds…the cool season crops continue to look good, while the warm season crops are also starting to produce.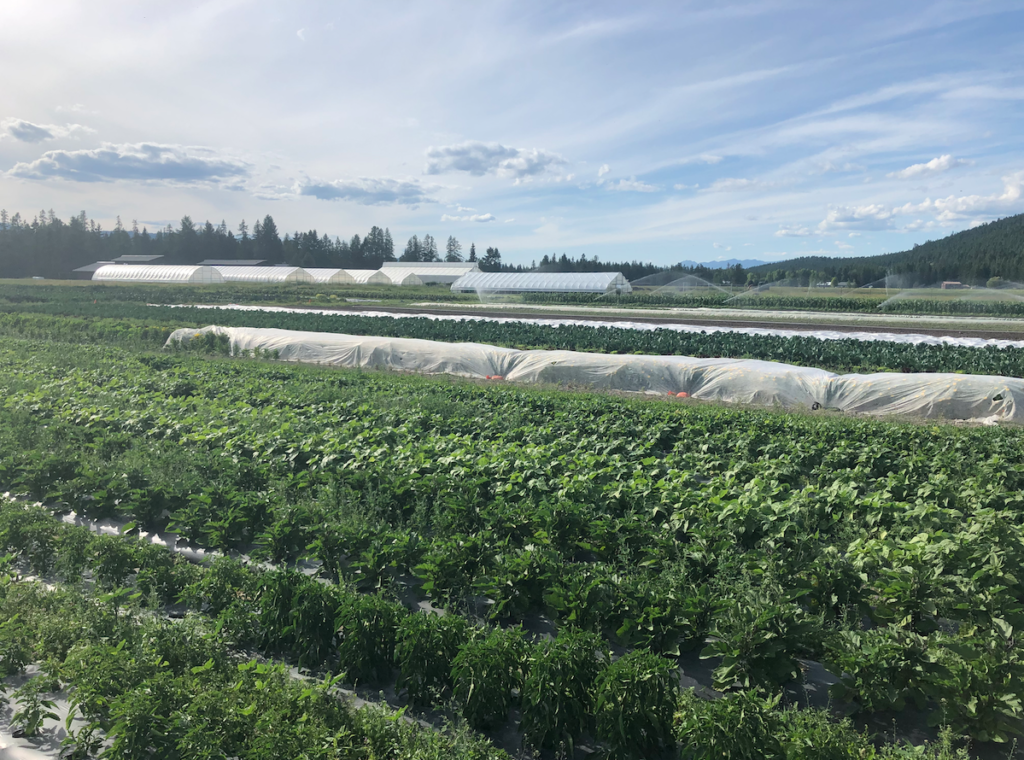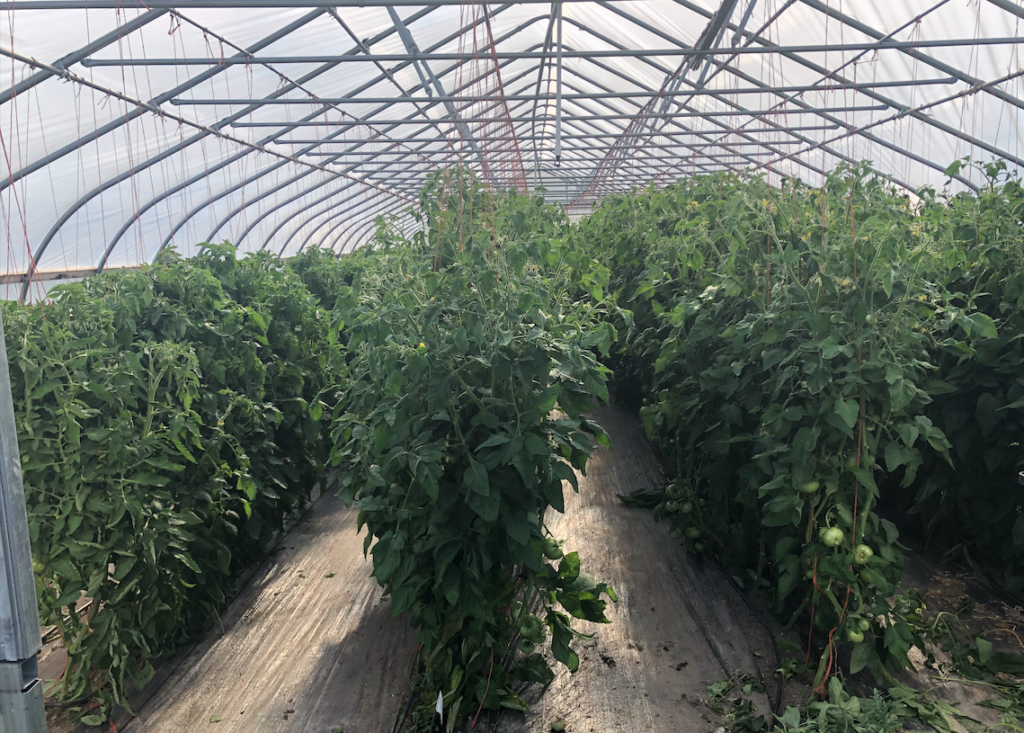 And I'm really enjoying the cover crop that's near the gate to the field….the barley is starting to head and there is a dense bloom of purple phacelia flowers. The only bummer is that now is the time to mow it to maximize it's benefit as a cover crop…..but it's so beautiful I just can't bear to do it yet. Not to mention all the whitetail moms keep stashing their fawns in it.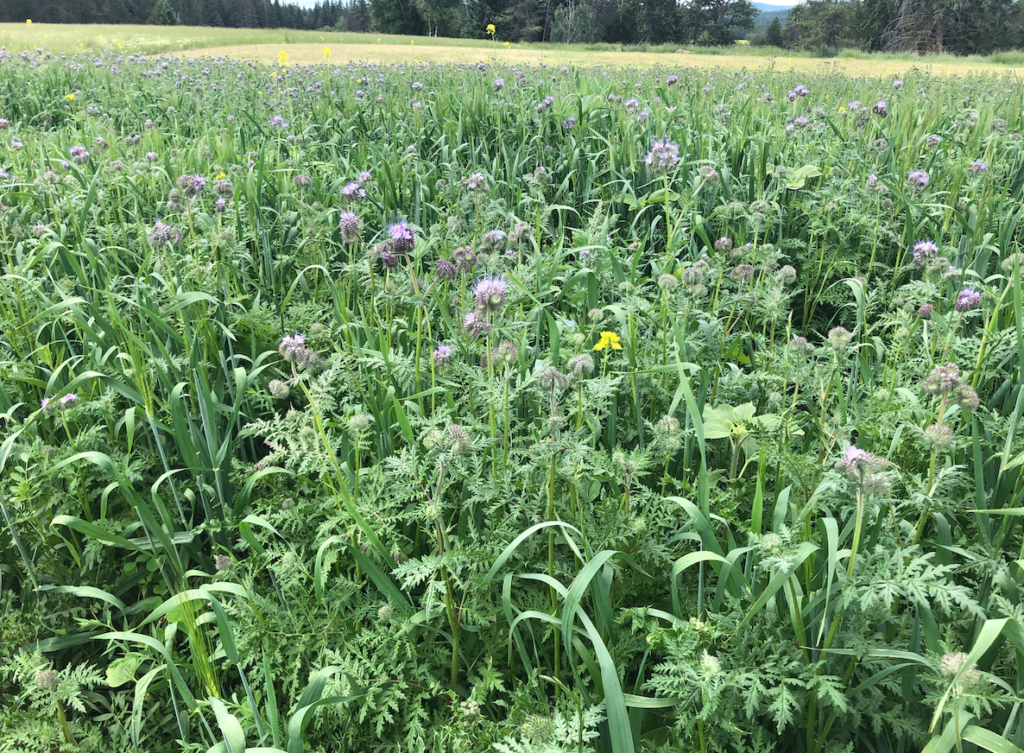 After a mild start, July is starting to heat up. The goal at this point in time is to get enough water to everything to ensure maximum growth and to protect germinating seeds from drying out. Looking at the forecast, I'm sure there are a lot of people baling hay who are really excited with the hot dry conditions coming up.
This week we're going to try again for the Romanesco cauliflower for Full Shares. We'll see if there are enough ready (they are really inconsistent to mature). If not, you might find some beautiful purple sprouting broccoli in your share, or maybe some broccolini. Tonight we had some sautéed zucchini and cauliflowerini (which is a new crop we're trialing, that is basically the cauliflower version of broccolini) with basil and some Almaltheia Dairy Italian Sausage, and a side salad…..simple but delicious! There is a fresh bed of radishes ready, which we thought would go great with the salad mix and cucumbers. And the cabbages are super sweet this time of year, so either finely grate them for a slaw, or maybe start thinking fish tacos. Here is a slaw recipe with carrot ginger dressing. Or if that dressing is too complicated, just add a little apple cider vinegar, a little creamy balsamic, and some vegenaise, with a large pinch of sea salt. When it get's hot out, these cold coleslaws make a great lunch. And for you slackers out there who still have the green cabbage sitting in your fridge, you can always blend them together for an even better slaw!
Enjoy the weather, winter will be here soon 😉 See you at CSA pickup.
Todd