Full Shares: Salad mix, carrots, broccolini, broccoli, cabbage, head lettuce, and garlic scapes
Partial Shares: Salad Mix, broccolini, beets, cabbage, basil, scapes
Hello CSA members!!
My apologies on the late newsletter this week. Between the 6:30 start times to beat the heat, and returning from market last night at 9pm….it's really cramping my style regarding the newsletter and farm planning. I'll be better at planning for next week. In honor of the oppressive Heat Dome weather event, we have created a new product line called…..what else, The Heat Dome.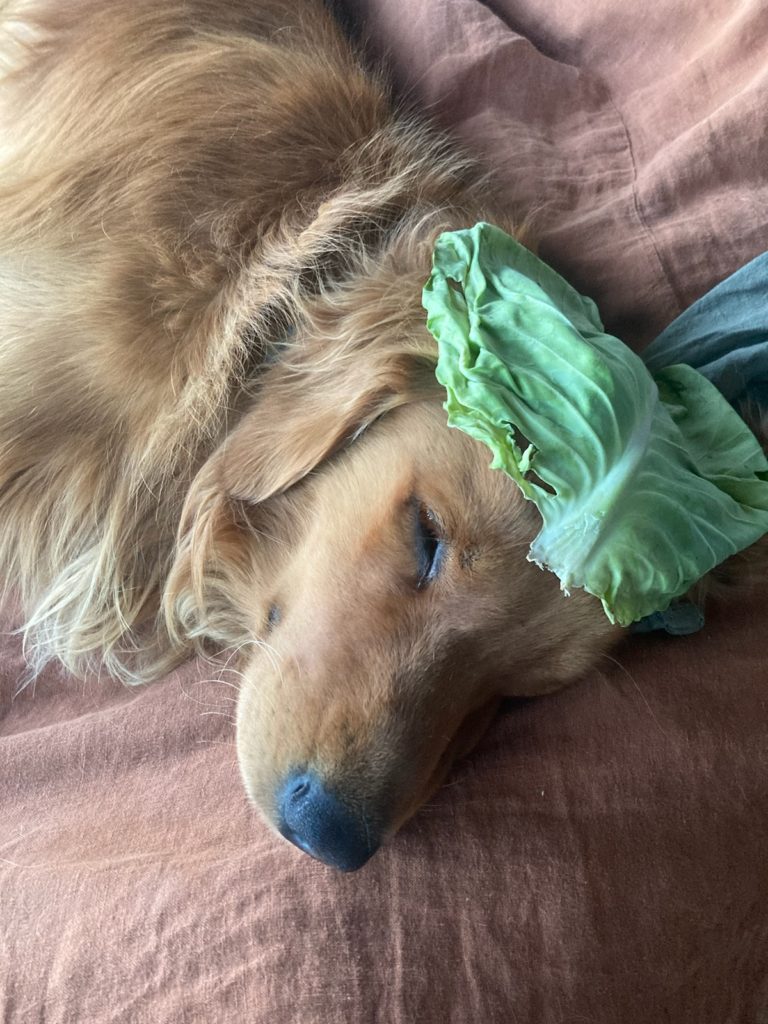 This hat, as modeled by golden boy Henry, is a sustainably-sourced, refreshingly cooling hat that is completely biodegradable and compostable and helps protect your head from the suns radiation or simply helps you cool down after a long, hot day outside. They will be available for sale at our market stands this week for $5.99 each, or you get one free with each purchase of a Two Bear Farm cabbage.
Speaking of cabbage, you are receiving your first spring green cabbage just in time for the 4th of July weekend. If you haven't had spring cabbage, they tend to be much more tender and sweet than their fall brethren, and they make a delicious slaw that's perfect on a hot day. My favorite is slicing it as thin as possible, using apple cider vinegar, a little balsamic vinegar, and some organic vegenaise to make a light and cooling meal (as opposed to the heavy mayonnaise coleslaw that is so common these days). We know that with all this heat, people don't want to be cooking inside, so the share this week has been kept on the light side…lots of salad ingredients (cabbage, head lettuce, salad mix, carrots, beets, broccolini) , as well as really grill-able items like broccolini, garlic scapes, and even the little gem baby romaines (cut in half, brushed with oil, and lightly grilled).
As far as the farm goes, things are looking good in spite of the heat. We are very fortunate to have access to irrigation water, and we are working earlier shifts so that we are out of the field by 3pm before the heat of the day really kicks in. And we're drinking lots of water. The biggest risk we face is that all the crop successions will get pushed together and we'll be buried in broccoli in the next week or two, but we'll see what happens. On that note, as you seek shelter from the heat, take a moment to think about how tough and resilient plants are (and humans these days, if you want to go there). Really. For instance, the broccoli was planted outside in April, when the nights were getting down to 20 degrees. Now its dealing with temps close to 100 degrees. And it's in the same place, night and day, no way to move, no shade or shelter, no A/C, no clothing, no way of getting to the lake. I dare you to sit naked in your front yard from April to July and see how it goes. It's really impressive. As I wrote in my blog posts this winter, plants have the amazing ability to produce over 40,000 different secondary metabolites to help them cope with stress from pests and weather. And all of these compounds are what make plants so nutritious for us, and which is just one of the many reasons why I don't like over-simplified growing system such as hydroponics. And so while you're out celebrating your freedom this weekend, take a moment to celebrate plants and your food as well. As a society, it's time to do a better job celebrating the things that are truly important to life here on planet Earth.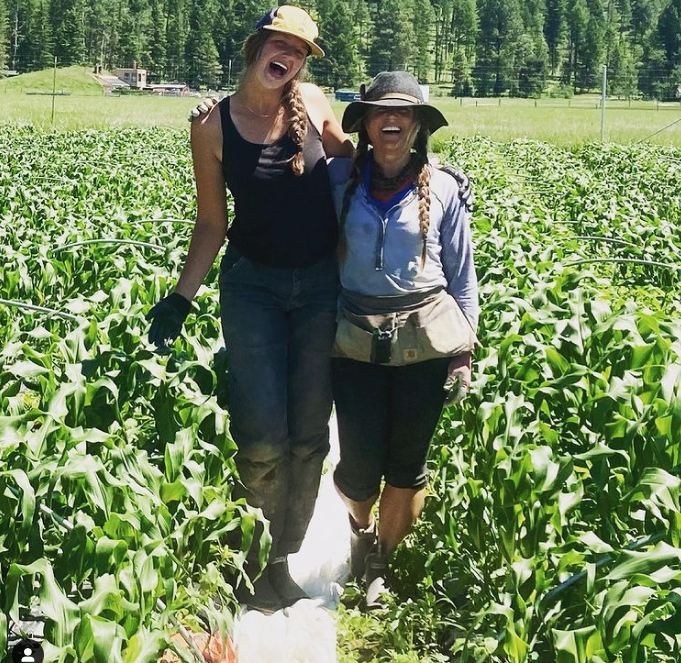 Stay safe out there. If you forgot to plan for CSA pickup and the holiday, it's too late for many of you to make changes to your delivery….so, the best option is to find a friend, neighbor, or family member who is in town to come get your share for you. Thanks, and we'll see you at CSA pickup!
Todd