Full Share: Arugula, Potatoes, Sungold Tomatoes, Heirloom tomato, Carrots, Zucchini, Garlic, Sweet onion, Red Onion, either Shishitos or Eggplant
Partial Share: Carrots, Potatoes, Garlic, Sweet Onion, Sungold Tomatoes, and BBC
Hello CSA members!
It's week #18, and it looks like the warm, dry, and smoky weather isn't done with us yet. It's funny how warm 80 feels after that cool weather in mid-August. But if that's what nature is serving up, we'll pivot and make good use of it. Aside from lots of harvesting, we have been moving a lot of irrigation pipe around to water all of our cover crops to maximize fall growth. The more they grow, the more soil fertility we'll have for next season!
I won't lie to you, I think the team is ready for things to slow down, myself included. Carrying out the day to day tasks of a 14-acre vegetable farm for 5 straight months is a lot of work. Especially when so much care is put into each step. This year's crew has been great, but it's also been an odd year in that we've watched so many people decide not to work. It definitely brings up a lot of questions about Consumption vs. Production. Contributing vs. Taking. Work vs. Fun. Life balance. Equity and fairness. Civic obligation vs. Individualism. I think our society as a whole is wrestling a lot with these questions. And in a summer where wildfire, heat, drought, smoke, hurricanes, a pandemic, and Afghanistan all fill the airwaves and add stress to daily life, I think it's safe to say our planet is stressed out. Our personal health and planetary health seem to be in decline, and it's getting harder for folks to ignore that fact (although I'm sure we'll continue to try). Which makes the work we do feel even more important. And it's why having our community (you!) support and engage in healthy food production is so important.
It's hard to watch industrial agriculture take over our farm lands and our grocery stores. And it's hard to watch the greenwashing occur that keeps consumers completely disconnected from where food comes from and how it's produced. There has been a lot of troubling news coming out of the food and agriculture world this year that never makes it onto most peoples newsfeeds, and I have tried not to rant too much about it in the newsletter. Whether it's the USDA allowing feed lots and hydroponics to become certified organic, or it's the fact that 99% of meat, dairy, and eggs in the grocery stores now comes from industrial confinement livestock operations, or its the fact that we are in the middle of a pandemic and no leadership is even talking about the importance of good nutrition or healthy lifestyles. Maybe it's Bill Gates trying to push industrial agriculture on Africa. Or Indian farmers protesting in the streets over the corruption that has forced industrial agriculture on them. Or maybe it's that new whistleblower report from EPA scientists telling us the agency is green lighting every harmful chemical because the managers are beholden to the chemical industry. Ughh.
I used to think we were engaged in a fight between regenerative agriculture (and the regenerative mindset) versus industrial agriclulture (and the reductionist mindset), but I've realized this year that there is really no fight. That battle has been lost. In a weird way, that takes some of the pressure off. It's probably a lot like playing for the Cleveland Browns…basically there are no expectations for success. Industrial agriculture is the new norm, and all the money and power in this country, whether it's Big Ag, Big Pharma, Big Food, Big Tech, or Big Government….they have all basically consolidated simply into Big Money. And they are all pushing for an increasingly industrialized future. Sadly, the statistics and trends are there to show us just how troubling that path is for human health, if we are willing to wake up and see the true costs.
The bright side of this, I suppose, is that here on our farm, we are not fighting against this industrial juggernaut. Instead, we are simply trying to create a new food system that offers an alternative. Make no mistake about it, so many small family farms have been lost over the past 75 years, that we are truly starting from scratch. Our efforts are just the beginning of the journey to try to regain human and ecosystem health. Our goal is not to convert everyone, it's simply to stand in our integrity and do our best, and hope that others join us as they awaken to the fact that they have a choice. I feel it's our duty to stand witness to what the industrial mindset is willing to do to earn more profit, to make our outrage known, and to offer an alternative. What I do know is that we will not get out of this trouble with the same type of thinking, by the same people, who got us into this mess in the first place. Maybe it's time for a nurturing, healing, feminine perspective to take the lead?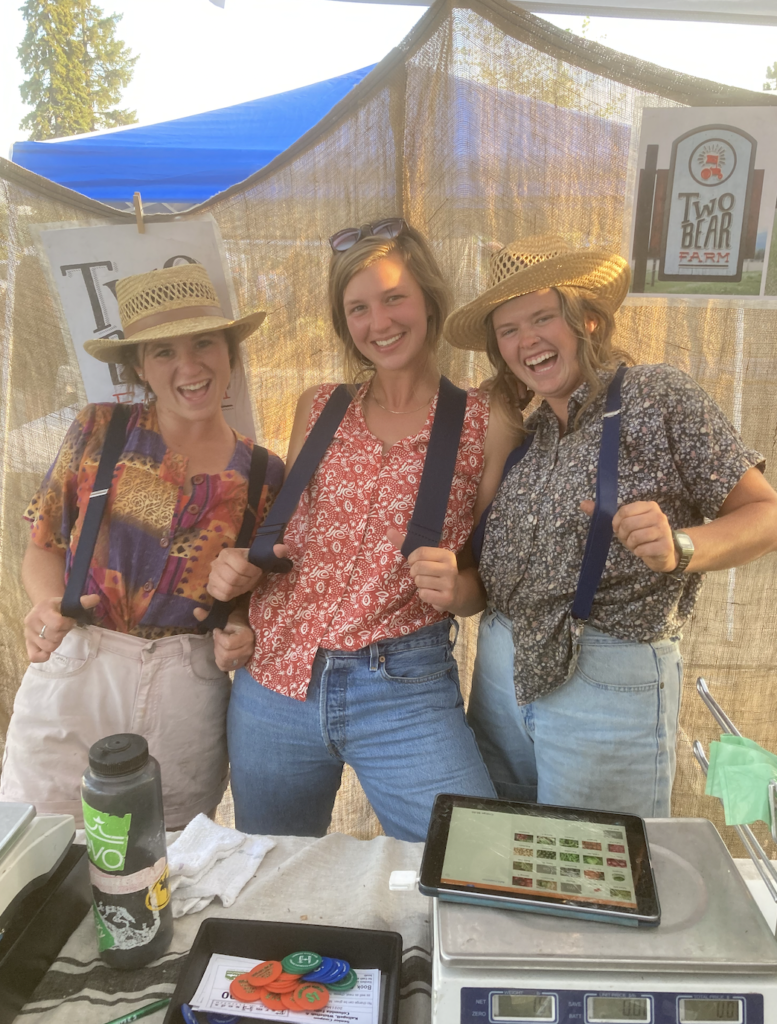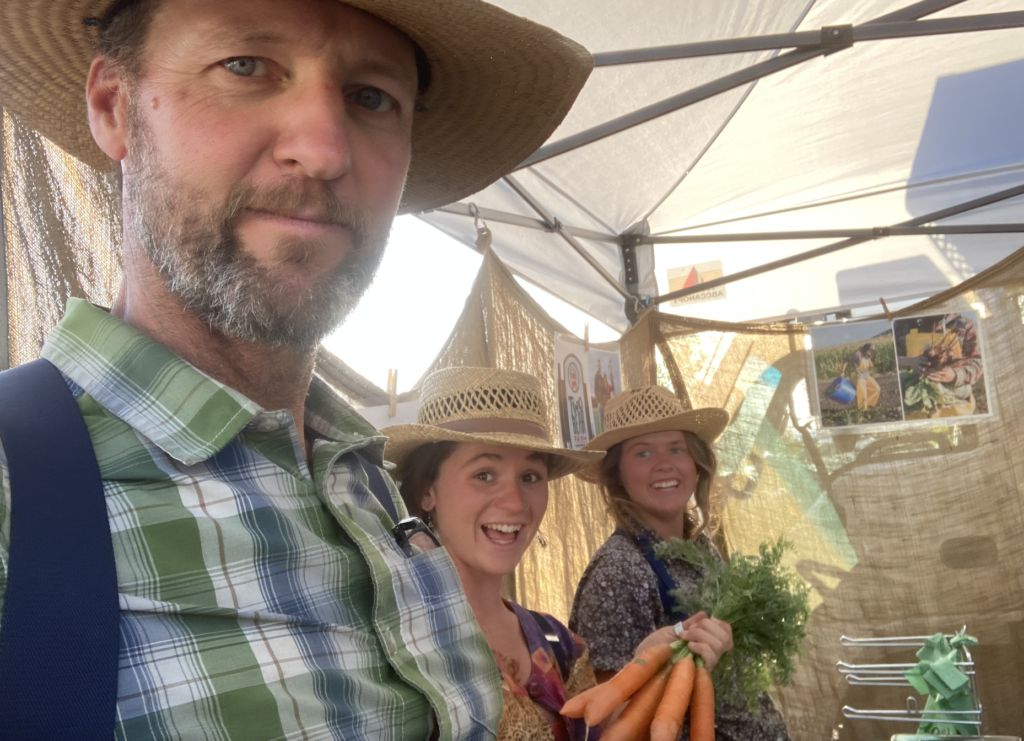 There's no doubt, the pursuit of profit and ruthless efficiency has turned our economic and agricultural system into a race to the bottom. That combined with rampant consumerism (and the loss of farmland to more storage units !) has me feeling a bit surly this year. But as I look out at the young, hard working crew ( three quarters of which are young women) doing hard and good work growing healthy food for others, I can't help but think there is hope. As Nicole reminded me recently, I am getting old. It is really the next generation that is going to have to decide whether they want fight for a healthier future, or simply conform to the status quo. And perhaps our farm can simply hold space until that time comes. Or perhaps The Farmers' Stand will inspire others to take a stand of their own. And perhaps your choice to support our CSA, or to shop at The Farmers' Stand, is critical in helping to lay the groundwork for a more regenerative future.
So, I guess what I'm saying, is….. Thanks. For engaging. For supporting local agriculture. For seeking an alternative. It truly means a lot.
Have a great week!
Todd & the Two Bear Farm Team