Hello CSA members!
Happy Holidays!  While things are really just starting to slow down on the farm, I realize that the 2022 CSA sign-up is right around the corner.  In an attempt to slow down, I have been remiss in my writing, so I have a lot of ground to cover in a single newsletter!
To sum up the 2021 farm season, as Charles Dickens wrote : "it was the best of times, and it was the worst of times".   We had one of our best production years, a wonderful crew, and we were able to open The Farmers' Stand to further our goal of making local, organic food more accessible to our community.  That said, it was a challenging and stressful year as well, as one might imagine, trying to run a farm and open a retail grocery during a pandemic and a labor shortage.   Compounding this difficulty has been the fact that Rebecca and I have been struggling to recover our health and energy from our 6 year stint living in a moldy farm house. 
While there are many reasons for our farms success over the years, including our community's support, one of the big factors behind the scenes has been Rebecca and my willingness to work ourselves into the ground to make positive change, and to not have any boundaries between our work and our personal lives.   We always knew this was not a sustainable approach, but we did what we felt was necessary to grow the farm to where it is today, and we don't regret that.  But, growing older (I'm almost 50!) and dealing with chronic fatigue and messed up hormones from mold exposure really upped the difficulty rating on this season.  We realize that moving forward, we need a new strategy to allow us to keep farming into the future.  We have long list of way to change our employee management and delegation of tasks, as well as structural changes to the way we manage CSA and Farmers Market logistics. We realize that we need to reduce our stress and make things easier on our bodies, and in order to do that, we need to put better boundaries in place to allow us to focus on our primary task of growing food.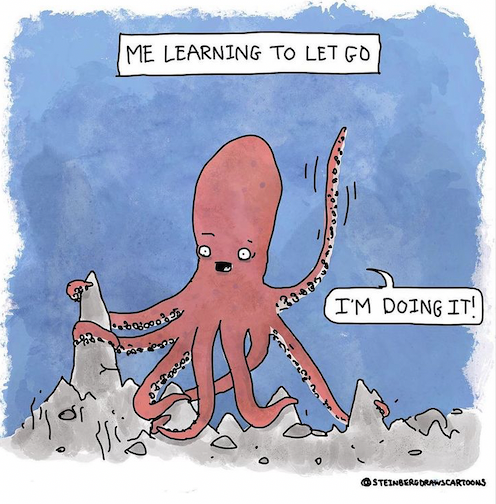 So, rather than abandon farming for an easier life, we are making some changes to how we run the farm business.  As the saying goes "nobody is coming to save you(us)"…it's up to us to shape this business into what it needs to be so it's more sustainable. We have even brought on Katie Wood from Crow Heart Creative to help us navigate this transition.   So, to my point.
Rather than cut back on the number of shares we are offering, we feel that a better approach is to simplify the CSA model this season to make it less stressful and challenging for the farm, while also acknowledging your past support and ensuring the changes are thoughtful and fair.  In the name of brevity, here are the key points you should know for the 2022 signup:
The Farmers' Stand retail store now offers you modern convenience to access our food, as well as many other great products.  If you value lots of flexibility, have an unpredictable schedule, our CSA pickup times don't work well for you, or you simply have  a bad memory, The Farmers' Stand provides you access to great food 6 days a week, and you can access it at your convenience…no CSA membership needed.
f you prefer to remain a CSA member, we would love to have you.  But, we are making it a much simpler arrangement, as juggling people's schedules has become a real source of disruption for us.  This season you will sign up for CSA pickup location, and it is up to you to pickup every week during the designated times at that location.  Simple.  If you can't make it, it is up to you to find someone to pick up for you.  If you miss your pick up, you miss out on the share that week.  No last second changes and no picking up the next day.  If you have struggled with this in the past, consider option #1 above.
Because we are no longer holding CSA shares, allowing changes to pickup locations, or accepting special requests, there will be no need for us to field the many texts and phone calls we typically receive each day (and are terrible at returning).  So, in the name of stress reduction and efficiency (it's difficult to farm with only one hand while texting), we are shifting to email as our only method of contact.  You can reach us at 2bearfarm@gmail.com 
To reduce the strain of getting our fields planted while also dealing with the start of CSA, we are shortening the CSA to 18 weeks, and pushing the start date back to May 25th.  This will allow us to finish our hectic planting season before CSA starts.  Any produce we grow and harvest before the 25th will be available for sale at The Farmers' Stand, and we will keep you updated on it's availability.  
In order to allow us more time to actually farm, and reduce the logistical complexity of the CSA, we are changing some of the pickup hours and reducing our CSA pickup locations to the following 4:
The Farmers' Stand in Whitefish – Wednesdays from 3pm until 6pm
The Discover Center in West Glacier – Friday from 11am to 6pm (same as last year)
Two Bear Farm – Friday from 4-7pm (same as last year)
Kalispell Farmers Market – Saturday from 9am-12:30pm (market hours. Same as last year).
If you are a C. Falls member, that drop point is no longer available, and you will need to select from one of these locations that works best for you, or make the trip into Whitefish to shop at The Farmers' Stand.
I realize not all these changes will be popular, but it is what we need to do for our health, so I appreciate your understanding (if you are tempted to leave a negative comment, we request a bit of compassion and ask you to forego that). Hopefully these changes will allow us to serve our community far into the future with more energy and smiles on our faces.
6. As a show of our appreciation for all of our past members, this year we are going to open up early registration from December 15th to December 31st for previous members only. The demand for our CSA shares has skyrocketed with the influx of new residents, and we would hate to see our supporters get displaced from the CSA program because you were late in signing up. So, this is your chance to ensure you get a membership. We will be sending you a link to your email address on file tomorrow, Tuesday, December 14th, which will allow you access to our CSA software. You have two weeks to sign up, after which we open up the CSA to the general public on January 1st, 2022 (standard practice every year), at which point you risk missing out.
Thank you you again for all your support, we appreciate your understanding, and we hope the Holiday Season brings you joy and relaxation….something I think we are all in need of this year!