Full Shares: Salad mix, Spinach, Baby Bok Choy, Hakurei Turnip, Spring Onion, Carrots, Butterhead Lettuce
Partial Shares: Salad Mix, Spinach, Baby Bok Choy, Radish, Carrots, Spring Onion
Hello CSA members!
Whoo-whee…That had to be the wettest weekend of the year so far! While it delays some of our planting and weeding, I think the landscape really needed rain, so we're happy for it. The ground at the farm is most definitely now saturated with water, and the pasture grasses and cover crops are thriving. That said, I had a hard time coming in tonight as the clouds finally broke and it was a beautiful sunset on the farm. A wonderful evening to take a walk and listen to the Sandhill cranes. The crops at the farm are starting to kick into gear as the days get longer. Even now at 9:45pm, it's still light outside, and it's not even the solstice yet.
This week you will find a bit more diversity in your CSA shares. The spring carrots that we seeded in early March are finally ready, so that is exciting!. There are also some delicious spring onions that we harvested in a downpour today, as well as some head lettuce starting to mature. It's exciting to start heading into the time of year when we shift from a sense of scarcity to abundance.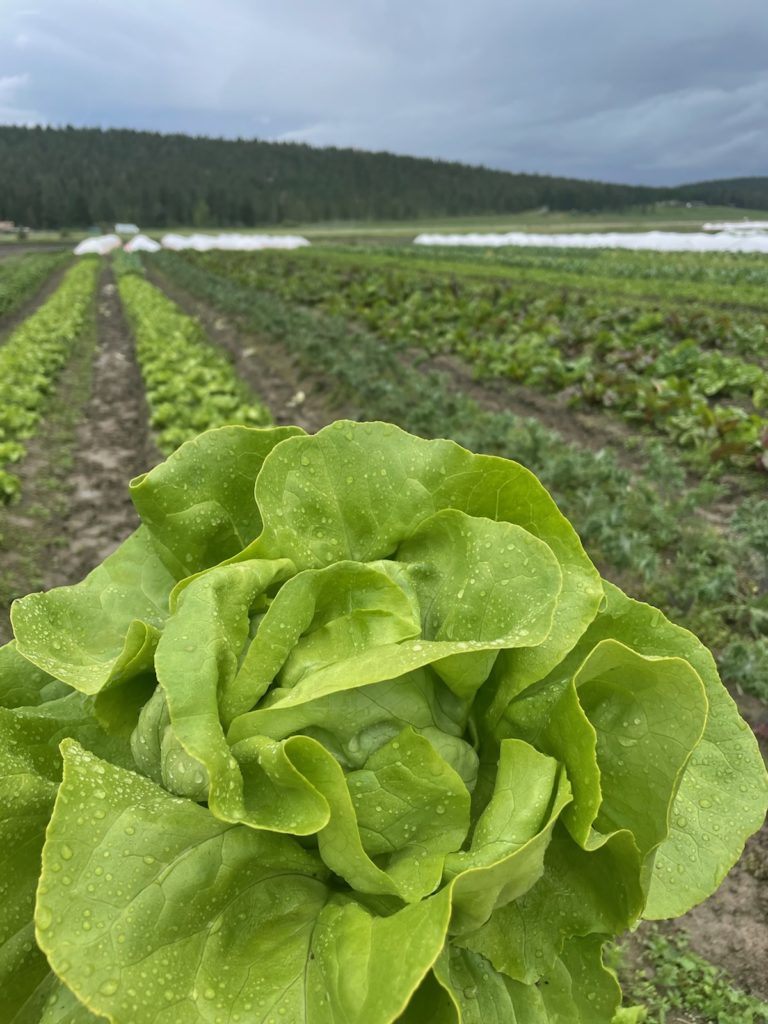 At this point, almost all the crops have been planted at the farm. We have 10 beds of winter squash left to plant, as well as storage carrots and some continued successions of salad mix….but for the most part the farm initial summer planting is complete. Now it's just a matter of keeping it weeded, watered, and then harvesting.
Because we are still in the initial portion of the growing season, there will be lots of salad mix and spinach, which means you may be seeking a new dressing to try out. One of my favorites (especially on spinach salad) is this one made with nutritional yeast. It packs a bit bolder of a flavor, but is great on both the salad and spinach.
It's late, and it's been a long, soggy day, so I'm going to keep it short tonight. I hope you're enjoying the fresh veggies, and we'll see you at CSA this week!
Todd