Full Shares: Salad Mix, Spinach, Baby Bok Choy, Broccolini, Spring Onions, Carrots, and Romaine
Partial Shares: Salad Mix, Spinach, Baby Bok Choy, Carrots, Spring Onions, and Chard
Hello CSA members!
To think, just a few weeks ago I was commenting on how dry our spring had been to date. Well, that is no longer the case. While we've had a lot of rain this week, the storm cell that moved through Sunday afternoon produced more rain in a hour than I think I've ever seen. While there are many reasons we grow our vegetables on raised beds, flooding is not typically one of them, but in this instance it really saved us.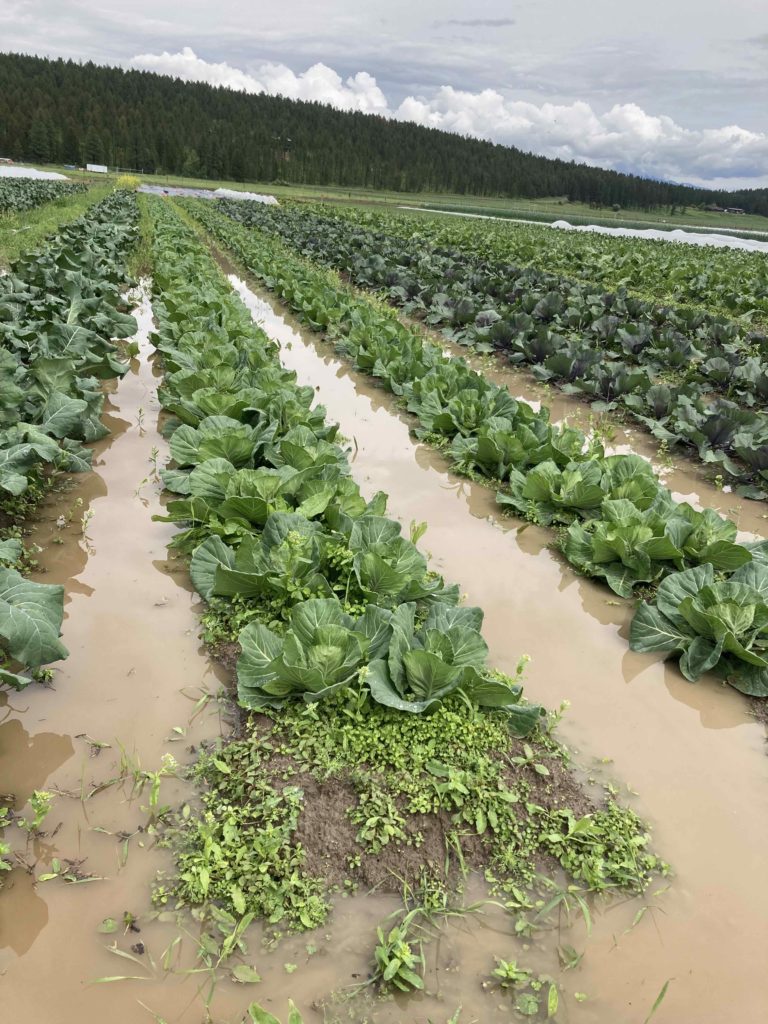 The raised beds will hopefully allow the soil to dry quickly once the water subsides, allowing air to get back to the plant roots so that they don't die. Also, the raised beds really helped with the food safety aspect of not having all our crops sitting in a pool of stagnant water right now, which would be the case if we were growing on flat ground. Each of these beds is between 4 to 8 inches tall, so that water in the photo is really deep!
Assuming it does start to dry out soon, I would hope there is little long lasting effect of all this rain on the farm, other than the weeds that we can't deal with right now. It's going to be a jungle out there! But time will tell. Good thing I've been doing my Yoga, as my stress levels are quite low at the moment in spite of the challenges.
This weather also makes me thankful for our "Pack Shed", which provides us the space and setup needed to provide clean, high quality produce….it's one of the keys to our success that often doesn't get recognized enough.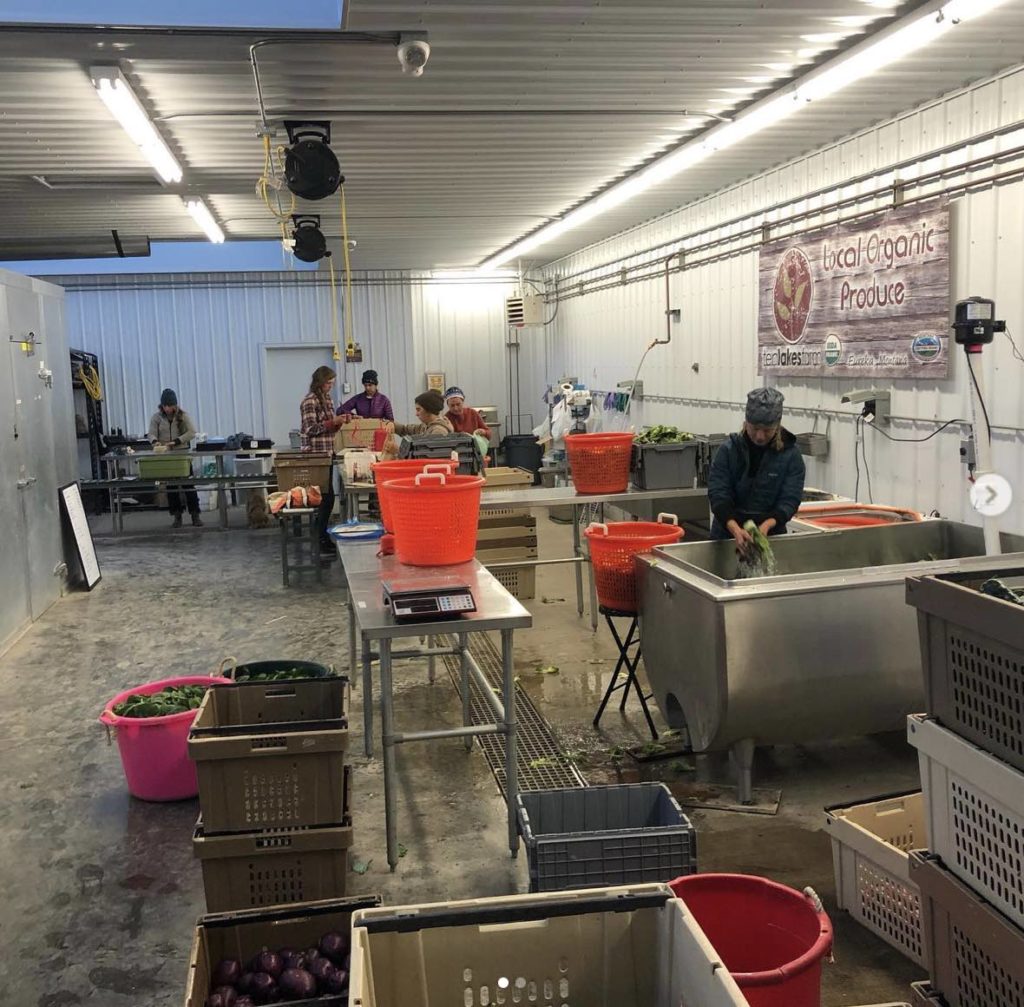 As it's still early season, we'll be rotating items between the full and partial shares. So this week the Full shares have some beautiful broccolini and romaine lettuce heads, while the partials are receiving Rainbow Chard, and next week we'll try to get the broccolini into the Partial shares, and chard into the Fulls.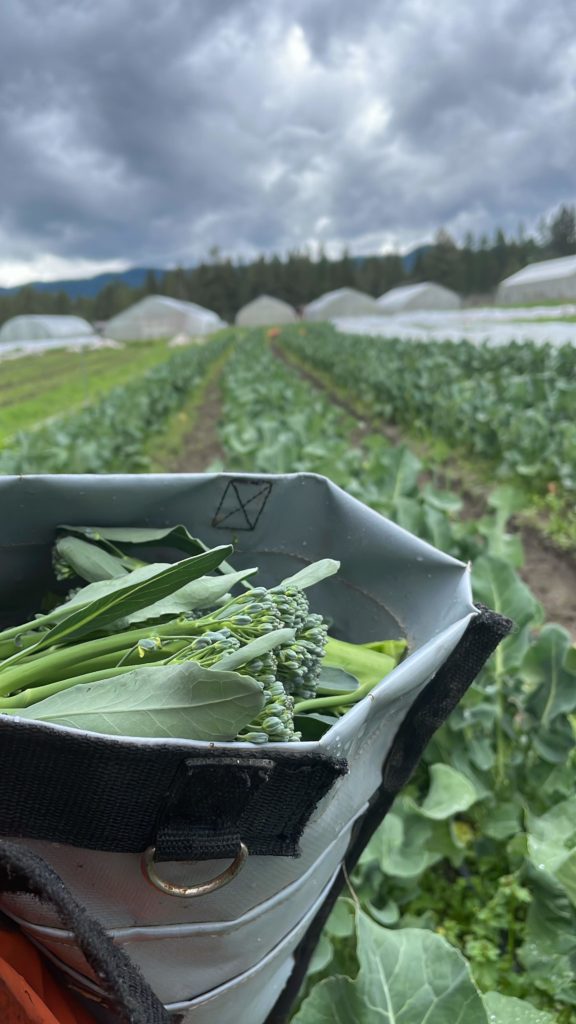 One friendly reminder for the Whitefish pickup. While we still hold the CSA pickup in front of The Farmers' Stand, the store staff no longer plays any role in the CSA (they are busy running the store), and we are not holding shares there if you miss your pickup. So, any questions or issues should be directed to the farm email. Thanks!
Well, it's been a soggy and muddy day, but we will see you all at CSA pickup this week!. Also, we will be attending our first Whitefish Downtown Farmers Market tomorrow in case anyone was wondering. See you soon!
Todd