Full Shares: Salad mix, cucumbers, zucchini, sun gold tomatoes, Pruden Purple tomatoes, sweet onion, garlic……?
Partial Shares: same…..?
Hello CSA members,
Summer is a fleeting experience here in Montana. I recently heard it's been one of the warmest August's on record. And it's dry out here….in fact, it hasn't rained since it flooded back in early June. While I'm looking forward to a cool down from a work and comfort standpoint, we all know that we should enjoy the warm weather while it lasts, because it won't be around much longer. Having covered a couple of Rebecca's market shifts in recent weeks so that she could get away a bit this summer, I cashed in my IOU this weekend and got out into the mountains. After all, I moved to Montana for the outdoor opportunities, and it's important to remember, no matter how busy we get, that we need to continue to enjoy the beauty that brought us here. On Friday, I hiked up Great Northern, which is one of my favorite hikes in this area. It also is a great metaphor for the farm season.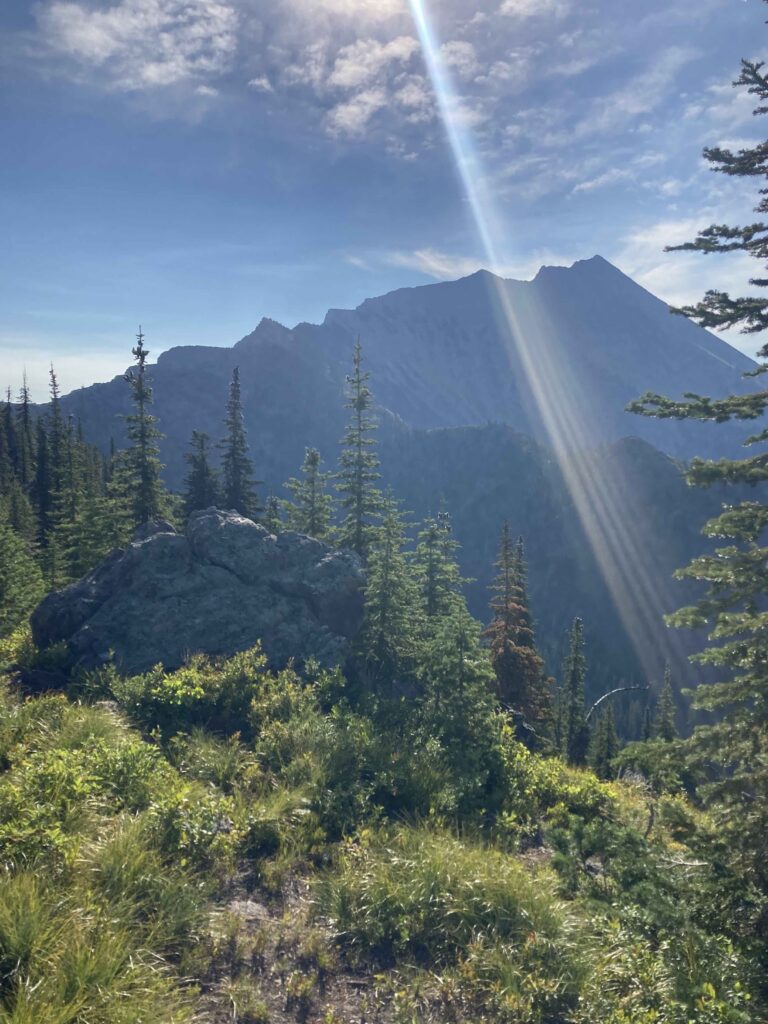 While fall is quickly approaching, whether you can tell by the temperature or not, the farm is in peak summer form. Last week was peak Sweet Corn, but there is still some left for this week. But this week is looking to be peak tomato week. Your share will be heavy in both Sungolds and Slicing tomatoes….We only managed to get through one of the two high tunnels of sun golds today, and it produced 235 pounds of tomatoes. The slicers got away from us a bit, so you'll be getting them on the ripe side, so you'll likely want to eat them ASAP. Whether you like a BLT, a Caprese salad, or you are a tomato sandwich fan, they are hard to beat at this time of year. The cucumbers won't be around much longer either, so you'll see those as well. It's also the time of year where the long harvest occur for us. Whether it's picking shishito peppers, green beans, potatoes, onions, or carrots….all of the tasks take longer. This week you'll likely see sweet onions, as well as more garlic. If you haven't had our garlic before, hopefully you are enjoying the full flavor of this variety compared the the "California White" garlic that you get at the grocery store.
Once again, I don't know exactly what will be in all the shares this week, as it's hard to know on Monday night what our harvests will produce by the start of CSA on Wednesday, but we'll give you the best of what we have. Make the most of your August, and we'll see you at CSA delivery!
Todd