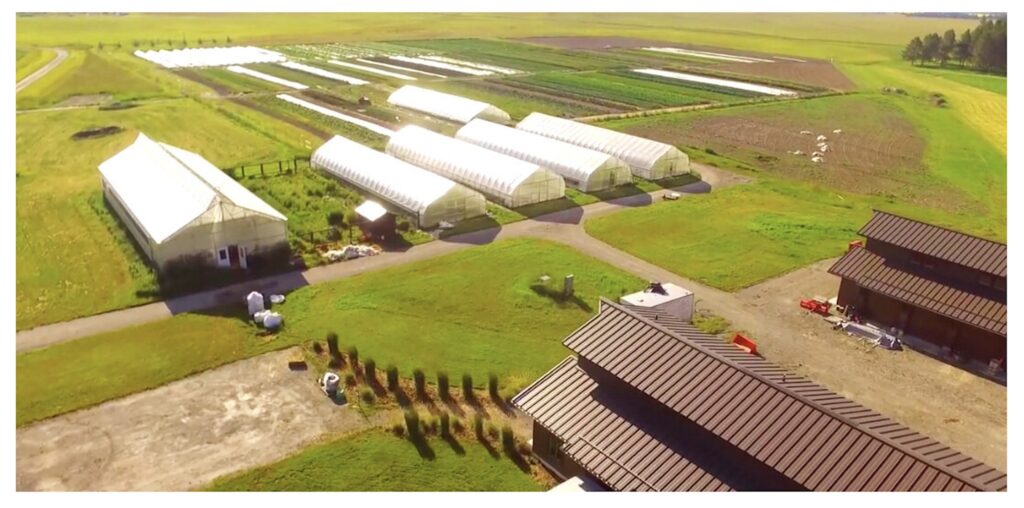 Hello CSA members!
While we are busy planting seeds in the greenhouse and prepping the soil in high tunnels, we have yet to even begun thawing out our snowpack on the farm.  This leads me to think it will be one of our later starts to the spring planting season.  But one never knows, and there is no point in worrying about it.  The goal is to simply adjust and adapt.  And on the bright side, the first carrots of the season were seeded yesterday in one of the high tunnels.
If you are new to our CSA, you may not be aware yet that each week you will get a CSA newsletter that lets you know what's going on with the farm, as well as discussions about bigger food and farming issues you might not hear about elsewhere.  And it's true, that sometimes it veers from simple CSA newsletter to something probably more akin to a therapy session or a manifesto 🙂  My goal is never to offend, but to add some fresh perspective.
One of the most meaningful lessons I finally grasped this year is to put my attention where it serves me well. To listen to my intuition, choose my path carefully, and try to not get distracted by all the noise. While the teaching of this lesson has been ongoing for about the past 45 years of my life, it took until my 50th year for it to finally sink in. And yet I still struggle to remember it every day. The fact that some version of "The Serenity Prayer" exists in all cultures during all eras makes me feel like I am not alone.
You know the prayer…." God grant me the serenity to accept the things I cannot change, courage to change the things I can, and the wisdom to know the difference, living one day at a time; enjoying one moment at a time; taking this world as it is and not as I would have it….
And it's really that last line that is the challenge for me.   Trying to balance work that's dedicated to positive change, while also learning to accept and surrender to the reality of our current culture.  I think a culture that embodies generosity, respect, care, awareness, reciprocity, and humility makes for a much better place to live for all of us than a culture driven by greed, self-indulgence, fear, efficiency, conflict, and human exceptionalism.   And as a culture, I don't think we are in a place to address any of the major issues we currently face with our food, politics, climate, relationships or economy because we are working from that second list, which are the values that created the problems in the first place and are now trying to provide false solutions. We need a new approach, a new mindset, a new awareness.  We need to shift to the first list.  How we get there, I have no idea, other than to say one person at a time, one day at a time.   And that was the reality that set in for me this winter.  The only way to change the world, is to change ourselves.  To put generosity, care, awareness and humility (or whatever you own values are) into our daily thoughts and actions.  To recognize (and remedy) our inconsistencies between our actions and words vs our values and beliefs.  That is a life's work in itself!
How this is relevant to a CSA share is that when you decided to support our farm, you not only gain access to fresh healthy food, but you are also supporting values and actions that we hope benefit the community.   You are supporting a collaborative local food economy, a clean environment, conservation of farm land and wildlife habitat, food donations to food insecure members of our community, just to name a few.  The point of Two Bear Farm and The Farmers' Stand is to use "business" as a platform that embodies the values we believe in…no greenwashing allowed.
Well, the sun is up (although it's only 15 degrees), so it's time to go check on the plant babies in the greenhouse.  I just saw the latest statistics on farming in the country, which was real eye opener, even to me.  I think I'll save that topic for the next newsletter.  In the mean time, enjoy the sunshine and thanks for being a member of Two Bear Farm!
Todd