Hello CSA members!
As farmers, our busy summer typically limits the amount of recreational time we get during the best season in Montana. So, in an effort to squeeze in some adventure, I accepted an invitation to row a raft down the Colorado River through the Grand Canyon for the past 3 weeks….during the start of the farm season. It was an amazing trip, but it was a stretch being away from the farm, and out of cell phone service, for the first three weeks of planting season. So, my apologies that there has not been more communication as the season approaches. I'm sure everyone is more than ready for some fresh local produce!
Fortunately Rebecca and the crew really stepped up, and the farm I returned to looks very different than the one I left in mid-April….I'm very proud of her! While it's been raining all day, I've been told the weather has been warm and windy while I was gone, and the crops are all growing much faster than is "typical". And that's what makes choosing a start date for the CSA ahead of time so difficult. Even though we plant on the same schedule every year, the growing conditions can vary drastically. Last year, it was so cold and wet we were lucky to start the CSA on June 1st. This year, we could probably start this week, but then the share would end too early. So after taking a farm walk this morning, factoring in weather, crop maturity, and the CSA end date, we have decided that we will start the CSA next week! So, get ready from some fresh veggies!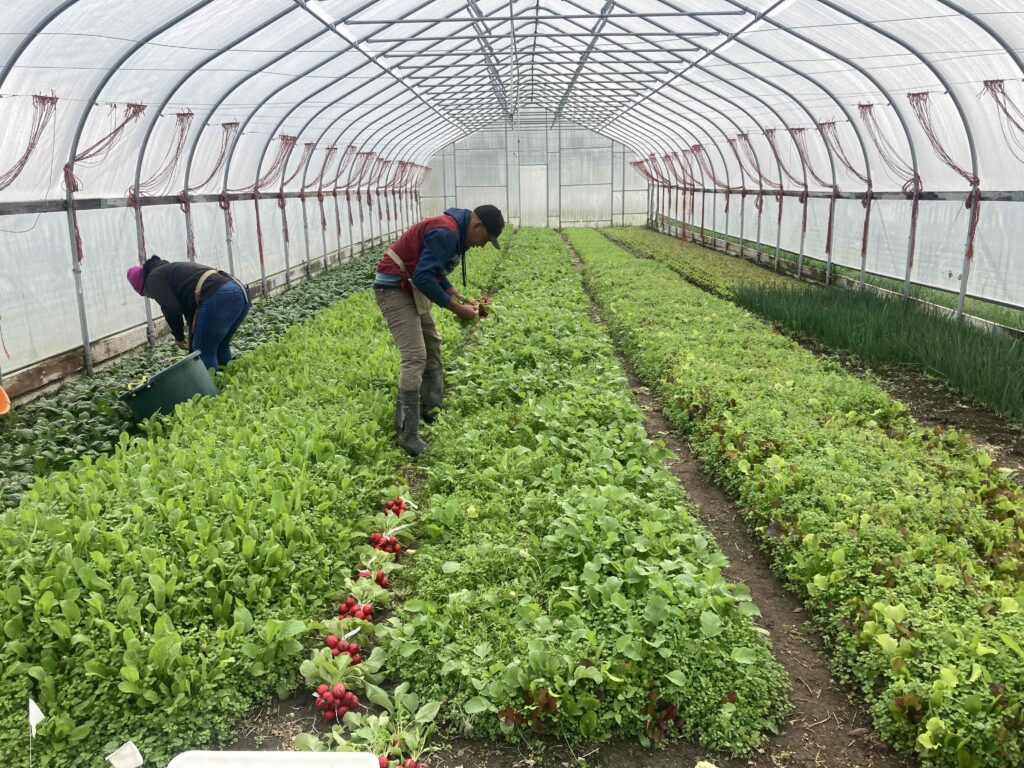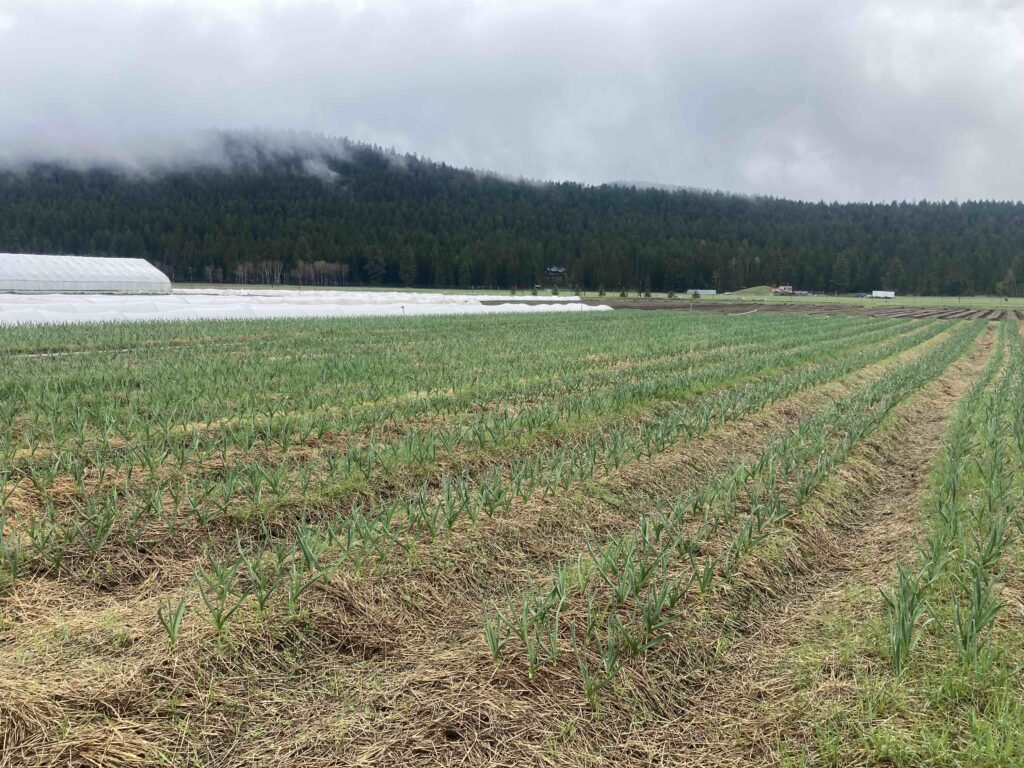 Just to review, the pickup locations times, and start date for this season are:
The Farmers' Stand – Wednesday from 3:30 to 6:00 – beginning May 17th
West/East/Many Glacier – Discovery Center from 11am to 6pm – beginning May 19th
Two Bear Farm – First brown barn from 4:30 to 7pm – beginning May 19th
Kalispell Market – at the back of our truck at our market location from 9am to 12:30pm- Beginning May 20th
I know it's been a long time since everyone signed up for their shares back in January, and you may not remember the information and checklist on the CSA form you filled out, so I just wanted to hit on some key points from that contract to avoid confusion. We've received inquiries about why our CSA software isn't working, and I just wanted to re-iterate again that this year we are not using any software. In the name of simplicity and cost savings, we have shifted back to a simple spreadsheet to manage the CSA, so much of the member flexibility of shifting pickup dates and locations is no longer available. If you still have a copy of that sign-up form, it may be worth looking it over again to review the rules as the season approaches. Ultimately, the most important part is for members to know that there are no holds, no pickup location changes, and that you must find people to pickup your share at your assigned spot if you are unable to do so.
CSA newsletters will go out every Monday or Tuesday each week, so you should read your newsletter before picking up your share, as it will answer many of your questions and give you a heads up as to what's in the share each week. Any specific issues or questions can be emailed to us at 2bearfarm@gmail.com
For now, I just wanted to let you know the share is starting next week so you can put it in your calendars and start getting ready. If you can set a phone reminder, that's a great way to prevent forgetting to pick up. If you still have a remaining balance, I will be sending you a separate email. Ideally, your share will be paid in full before the start of the CSA season. I will also be getting ahold of the glacier groups this week to make sure shuttle teams are all set, and to verify membership lists. There are always a few kinks to work out in week 1, so we'll do our best to get any issues rectified as quickly as possible. So, keep your eyes peeled for another newsletter for CSA #1 early-next week, and thanks for your patience!
Todd